Exorcist Interview - Plato Angelakis
Our first real live interview!
4 years ago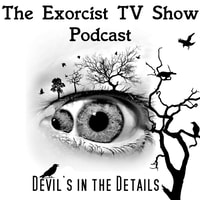 In this bonus episode to our podcast, we present to you our first ever interview! Fueled by our passion to delve deeper into the world of The Exorcist, we interview practicing exorcist Bishop Plato Angelakis. Biography below. In typical Devils in the Details form, we have to give a big shout out and thank you to Smeary and the exorcist congregation for connecting us. Without you, Exorcist Congregation, none of this would be possible.
About Bishop Plato Angelakis: Plato Angelakis is an ordained Orthodox Catholic priest with the Oblates of St Therese in Wisconsin in 1999, Independent priest in the Old Roman Catholic Rite. Instituted as a cannon with the Anglican Missionary Society of the Americas in 2005. Active member of the American Association of Exorcists since 2013 and holds a certificate as Registered Exorcist- Deliverance Minister- Advance Practice/Registered Demonologist. He hold teaching credentials as instructor at Agape Christian University at Choctaw. Consecrated a Bishop with the Mexican National Catholic Church.
Presently Plato presides as Archbishop of The Holy Order of Saint Michael The Archangel, Mexican National Catholic Church in Canada. An Exorcist in communion with The sacred Order of Saint Michael the Archangel In California, since 2013. A member of the Ottawa Paranormal Research and Investigation Team, he works to bring help to those afflicted by paranormal phenomenon in any way he can. Plato consults with paranormal societies world wide a lives in Northern Ontario with his family.
Find out more on the The Exorcist TV Show Podcast website.
This podcast is powered by Pinecast.